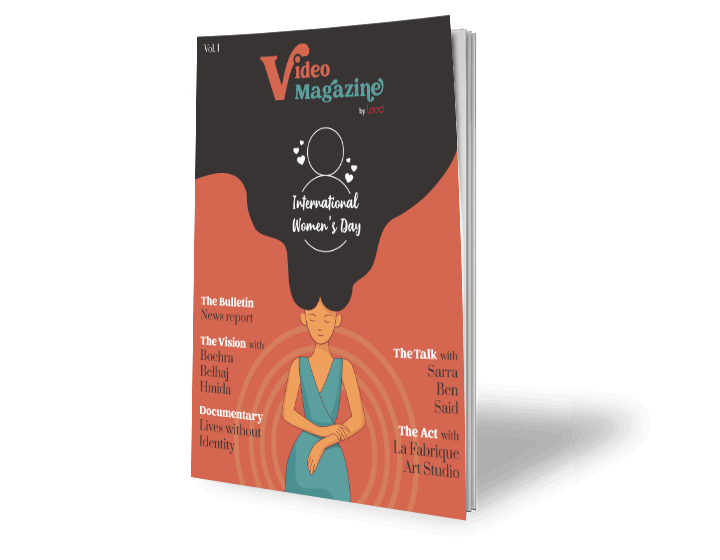 1
The Act
Tunisia's Feminist DJs Sound the Beat of Change

A new generation of women and gender minorities have exploded onto Tunisia's music and artistic scene. They're making their voices heard and they're making sure they're loud.
Biography
La Fabrique Art Studio is a community-driven arts inclusive platform that supports emerging artists and creatives especially women and non-binary persons through career development programs, collaborations, networking, and new technologies. La Fabrique started as an artistic movement in 2017 together with Olfa Arfaoui, a feminist creative entrepreneur and gender specialist, and Mohamed Benslama, a multidisciplinary artist and culture-diversity activist.

Olfa Arfaoui, who is speaking in the video, helped scale up La Fabrique and turn it into a diverse artistic hub. La Fabrique hosts today multiple initiatives namely: the DJ Academy for girls, an incubator for women and non-binary people in digital music; FeMENA Network, a cross-border platform that helps women in creative economy achieve their full potential; Creatives Unlimited, a research-action platform that promotes the living together with better values; and the 16 DJs of Activism, a feminist festival and media campaign that raises awareness on gender-based violence.
Synopsis
Every month, artists from across the region take part in a competition to raise awareness of different areas of concern for rights activists.
The competition is open to all, drawing contribution from artists of all disciplines. Here, we look at La Fabrique Art Studio and the track they've put together ahead of International Women's Day.
La Fabrique's mission is to equip women and gender minorities with the new skills and tools to build their careers and offer them the opportunities to enter a safe and inclusive workplace in the creative economy.