The Bulletin
Women across the world are fighting for their rights. Advances have been made worldwide. However, those gains have been unequal and what may be true in the West, isn't always true in the Middle East or Sub-Saharan Africa.
Synopsis
Women's Rights refer to the push for gender equality through legislation, activism, public service, political participation, advocacy and more.
The challenges women around the world face daily might vary, depending on where they live. All the same, gender inequality remains a global concern, permeating every aspect of women's lives. 
Victories are being won. In Germany, the first gender equal cabinet has been voted in. The World Trade Organisation has appointed its first African woman as its leader. In Afghanistan, women continue to push back against the encroachment of Taliban. Around the world, the fight goes on. Nevertheless, barriers remain. Unequal voting rights, underrepresentation within politics, over representation among the civilian casualties of conflict, displacement and constraints upon their economic participation in society continue to limit the potential of women and girls.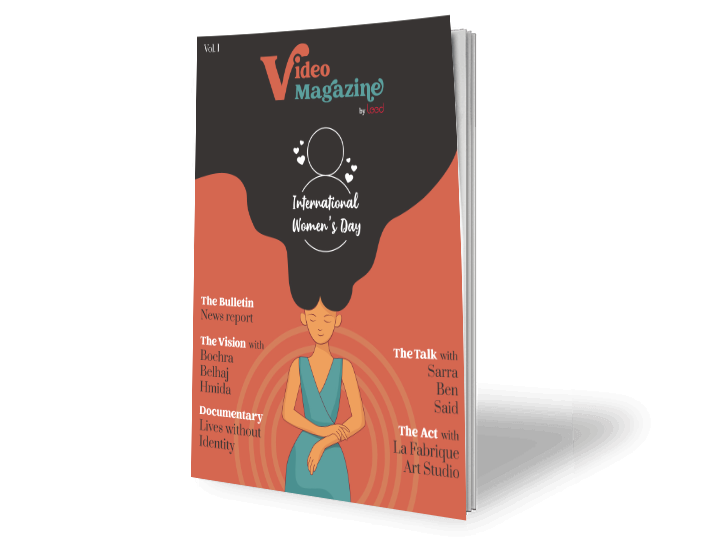 The Vision
Championing Tunisia's Women 

Tunisia is often heralded as a pioneer in women's rights within the Middle East and North Africa.
Advances don't always come by accident. As often as not, they're fought for, inch by inch, small victory by small victory.
Bochra Belhaj Hmida is a veteran of that battle.
Biography
Bochra Belhaj Hmida is a Tunisian lawyer, politician, and feminist. Through the years, Bochra has been at the vanguard of the fight for women's rights in Tunisia. From founding the Tunisian Association of Democratic Women (ATFD) in 1989 to her work in Parliament. 
In 2012, as a Lawyer, Bochra found controversy when she represented a young woman raped by a policeman. Controversy continued to follow here when, as a Parliamentarian and Head of the Individual Freedom and Equality Commission, she recommended a series of proposals that eventually led to Tunisia redrawing its religious inheritance laws. 
Over the years, Bochra has been the recipient of a plethora of awards and recognitions. In 2018, as part of the country's celebration of National Women's Day, the President awarded her the insignia of Commander of the Order of Tunisian Republic. In the same year, she was named Politician of the Year by the Tunisian press. She is also the recipient of the Foundation Global Hope Coalition Award, and Fatima al-Fihriya Prize in 2019 in recognition of her involvement in the fight for individual freedoms and equality in Tunisia. 
Synopsis
Drawing inspiration from her mother, Bochra narrates her journey, from her early beginnings at school to her founding of the Tunisian Association of Democratic Women and beyond. Fueled by a hatred of injustice, she assesses the role of women in societies designed by and for men and how fear drives her to overcome the boundaries in her way. Narrating a remarkable career, Bochra describes how an organisation founded to press for changes in the law, quickly became one that found itself welcoming the victims of the gender violence those laws almost encouraged.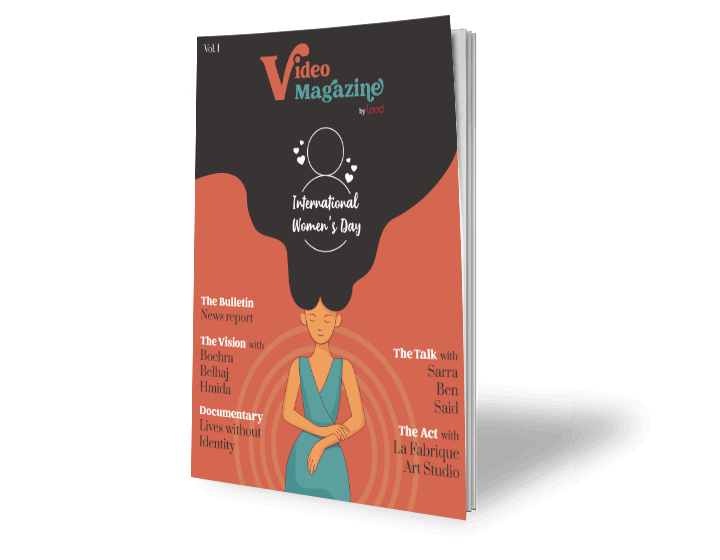 The Documentary
Lives without Identity

In the Kasserine region in Tunisia, close to the border with Algeria, women exist without any legal proof of identity. Without that proof, healthcare, votes or a job lie within sight, yet tantalizingly beyond their reach. 
Synopsis
While Tunisia has long been recognized as a forerunner for women's rights in the Arab world, rural women and girls are still marginalized and discriminated against at the political, economic, and social levels. According to the World Food Programme, only 33 percent of women working in agriculture are protected by social security. Within this number, Tunisia's free healthcare is only accessible to an estimated 10% as a result of the casual nature of their work.
Saddled with childcare, as well as often eking out a living as casual workers in Tunisia's unforgiving agricultural sector, many of these women suffer in silence. Denied an identity card and access to the state through circumstances beyond their control, ensures they will continue to suffer in silence. 
The women's order of appearance: 
Kheira Hajji 
Nora Yahyaoui 
Mariam Yehyaoui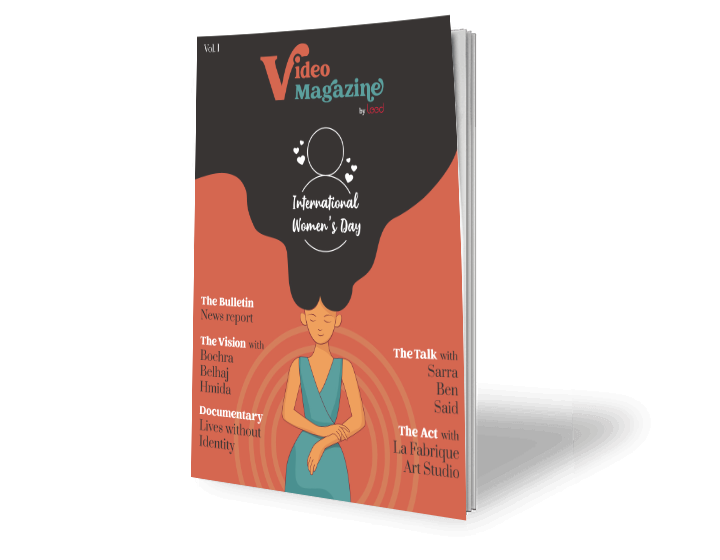 The Talk
The Revolution that Forgot Rural Women

The years after Tunisia's revolution have been dramatic. In the eleven years since events in the country shook the word, the plight of Tunisia's rural women has been pushed to the sidelines.
However, some strands of the country's civil society community remember and continue to fight for the working women of Tunisia's countryside.
Aswat Nissa, literally, Women's Voices has been giving voice to Tunisia's women since its foundation. Here, they speak for rural women.
Biography
Sarra Ben Said is a Founding Member and the current Executive Director of Aswat Nissa (Women's Voices), a Tunisian NGO dedicated to promoting women's participation in the politics and policymaking while fighting against all forms of gender- based discrimination and violence.
Working with Aswat Nissa, she was directing campaigns on mobilizing women voters in 2011 and 2014, awareness raising dedicated to men and religious leaders' involvement in the fight against gender-based violence. Furthermore, she had previously represented Aswat Nissa, as a Coordinator, in the regional program "Women on the frontline".
Sarra had participated in a number of civil society-led workshops, training seminars and conferences in the MENA region and Europe. These include the "Program and result based management" training organized by the Swedish Foundation "Kvinna till Kvinna" in Jordan in 2016, the "Fight against Gender-Based Violence" workshop with the Swedish Institute in Stockholm in 2014, the "Sexual Harassment" with the Friedrich Ebert Foundation in 2013, the Conference of Young Arab Volunteers in 2011, and the seminar on "Alternative Forms of Political Engagement: Possibilities and Limitations" in Berlin and Hamburg in 2011.
Synopsis
Here, Aswat Nissa's Executive Director and Activist Sarra Ben Said, discusses the plight of Tunisia's rural women denied access to proof of legal identity. In conversation with LEED's Chief Executive in the MENA Region, Nosra Ayari, Sarra speaks of how rural women have been left behind by the Revolution, the challenges they face to access the basic facilities of the State or to have their voice heard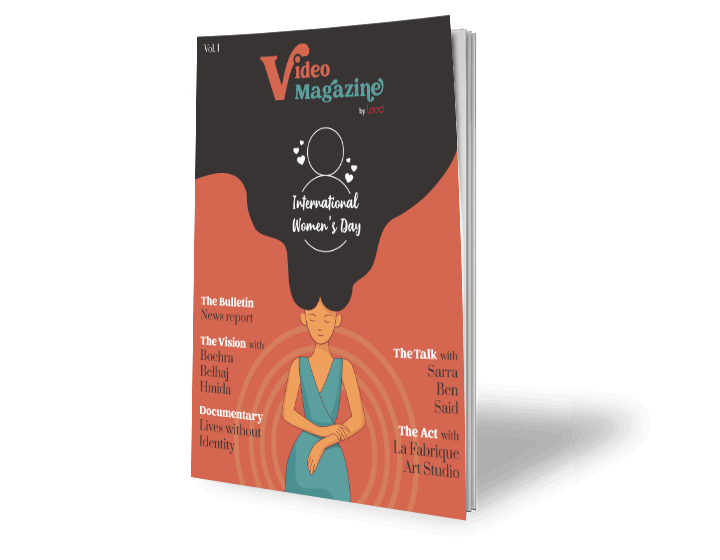 The Act
Tunisia's Feminist DJs Sound the Beat of Change

A new generation of women and gender minorities have exploded onto Tunisia's music and artistic scene. They're making their voices heard and they're making sure they're loud.
Biography
La Fabrique Art Studio is a community-driven arts inclusive platform that supports emerging artists and creatives especially women and non-binary persons through career development programs, collaborations, networking, and new technologies. La Fabrique started as an artistic movement in 2017 together with Olfa Arfaoui, a feminist creative entrepreneur and gender specialist, and Mohamed Benslama, a multidisciplinary artist and culture-diversity activist.

Olfa Arfaoui, who is speaking in the video, helped scale up La Fabrique and turn it into a diverse artistic hub. La Fabrique hosts today multiple initiatives namely: the DJ Academy for girls, an incubator for women and non-binary people in digital music; FeMENA Network, a cross-border platform that helps women in creative economy achieve their full potential; Creatives Unlimited, a research-action platform that promotes the living together with better values; and the 16 DJs of Activism, a feminist festival and media campaign that raises awareness on gender-based violence.
Synopsis
Every month, artists from across the region take part in a competition to raise awareness of different areas of concern for rights activists.
The competition is open to all, drawing contribution from artists of all disciplines. Here, we look at La Fabrique Art Studio and the track they've put together ahead of International Women's Day.
La Fabrique's mission is to equip women and gender minorities with the new skills and tools to build their careers and offer them the opportunities to enter a safe and inclusive workplace in the creative economy.