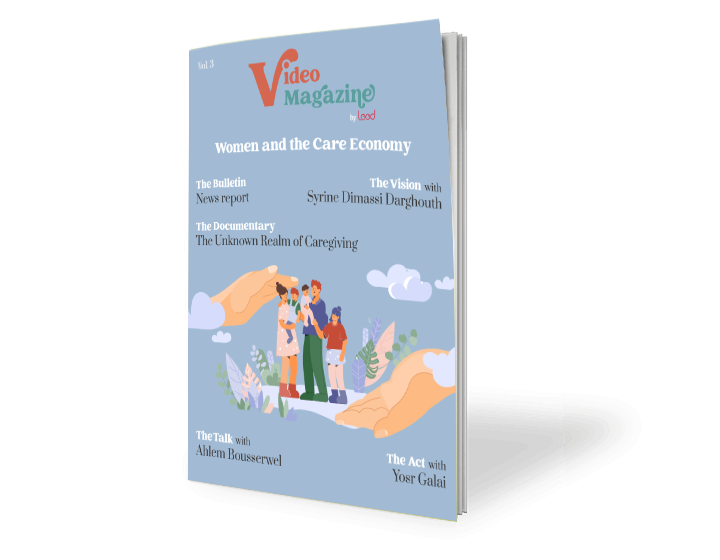 3
The Documentary
The Unknown Realm of Caregiving

Tunisian women spend on average five times more than men on unpaid care work. This imbalance not only robs women of economic opportunities and restricts their access to education, employment and social engagements; it is also costly to society in the form of lower productivity and forgone economic growth.

Synopsis
Despite the recent and dramatic changes in Tunisia, women still primarily perform the traditionally assigned tasks of childcare, elder care, caring for people with disability and the like. This gender imbalance in the distribution of care work constitutes women's economic and social disempowerment. While there have been relatively some policy interventions to support caregivers in Tunisia, greater investments are needed to appropriately value and support care work.
In this edition, we put a spotlight on the gripping stories of five women coming from different walks of life. All of Imen El Fehri, Oumayma Ben Romdhane, Wafa Laamiri, Chéma Gargouri, and Turkia Chebbi spoke out about the economical and societal value of care work and the burden of caregiving.